Jeff
Jeff is the Floor Manager of Stacks Tattoos. Jeff has worked in a variety of stores for a long period of time, he has gained enough experience to estimate prices and to put customer's ideas into the right artist. The appointments are planned by him.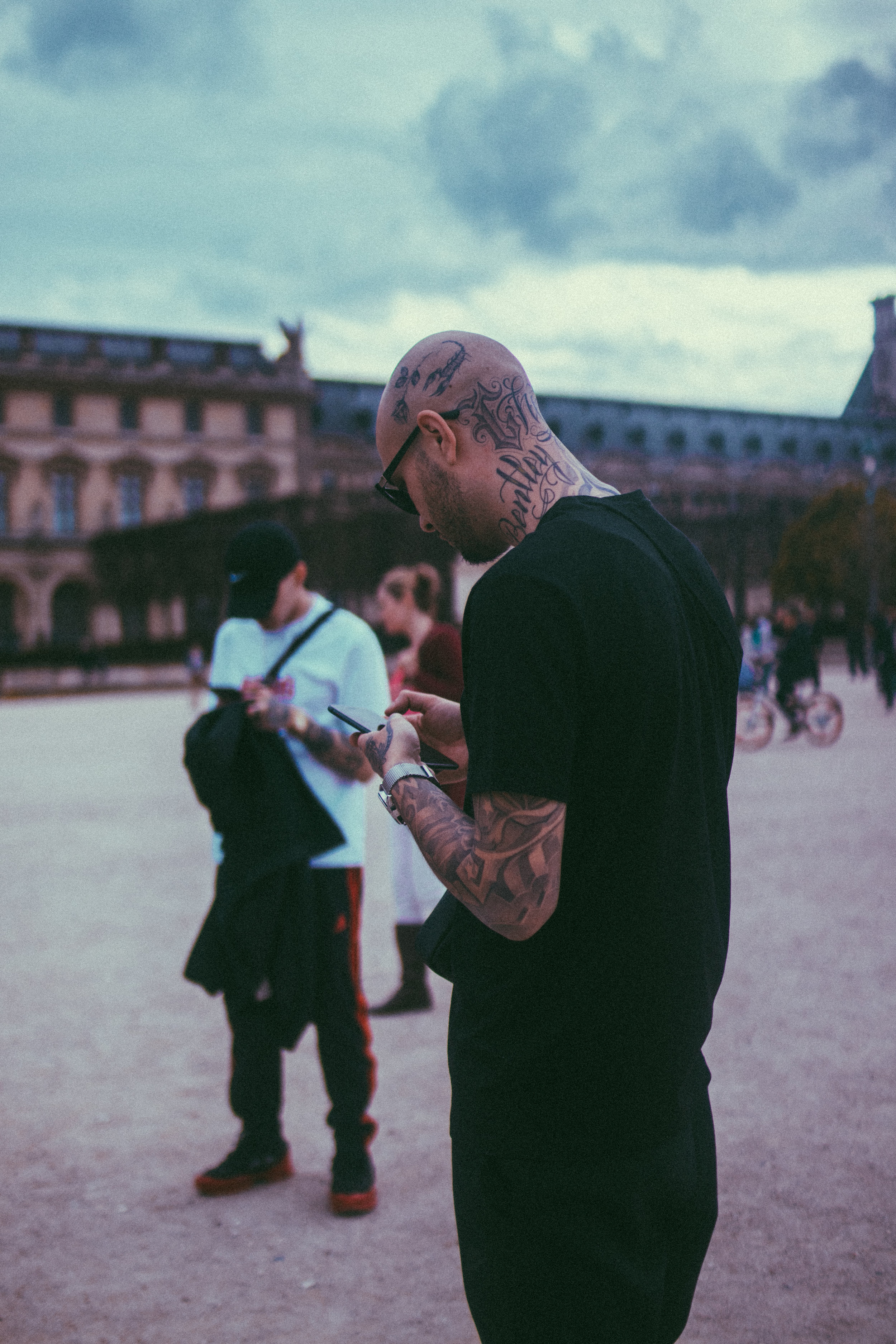 Yung Stacks
He started his career in Spijkenisse, where he soon realized that he was passionate about designing and tattooing letters. Started as a apprentice at Inkaholics in Hoogvliet, where he learned from Emillion, who is already a registered name in the tattoo scene for making custom tattoo machines.
Specialized in Lettering
Volkov
Started in 2015 as a apprentice at Stacks tattoos and soon discovered his passion for creating dark and raw illustrations. His ambition is to equate with the best blackwork artists all over the world. Dark and aesthetic tattoos are his main specialities.
Specialized in Blackwork
Mitch Illz
Started as a tattoo artist at Skullture Tattoo in Vlaardingen and since recently working at Stack Tattoos. A multi talent and a hard worker who is both specialized in lettering and realistic.
Specialized in Lettering and realistic
Sixtysix onions
Started in 2014 as a blackwork tattoo artist but very soon he discovered his love for micro sized tattoos. Every piece requires a lot of concentration and focus. To gain experience he tries to challenge himself by selecting the most original ideas that works the best for him. The smaller the better.
Specialized in Single needle
Levi Jake
Graduated as a graphic designer in 2013. Became a tattoo artist with zero expectations. Discovered his talent for creating unique images and mastered his own style in 2015. Don't talk about boundaries and guidelines, because he embraces the freedom and independence of art.
Specialized in semi realistic